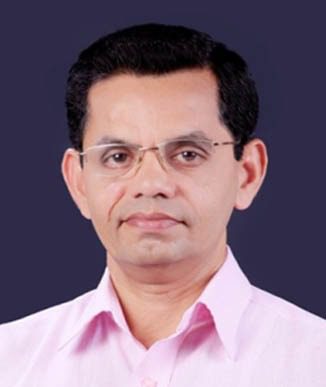 Prof. Varkey Pattani A
HOD, Department of Chemistry

Head of the Department of Chemistry, Sree Gokulam Arts & Science College.
Chairman, UG Board of Studies & Member, PG Board of Studies, Calicut University.
Subject Expert, Faculty Selection Panel, Calicut University.
Faculty at Dept. of Chemistry, St. Joseph's College, Devagiri, Calicut.
Senior Chemist, Quality Control Lab, Dexo Pharmaceuticals Ltd. , Hyderabad.